Solutions for work, rest and play
Given how much time you spend in your home, it makes sense to equip it with sophisticated, high-end tech that helps you to make the most of your abode. Whether you enjoy watching TV or films, listening to music or holding parties, a smart home can enhance the experience.
Our smart home solutions include intuitive, multi-room controls for your lighting and heating, while installing automated security systems and even fully-supplied home cinemas is also within our remit. We always endeavour to implement the right solution for the client's needs.
We discern those needs by listening carefully to the client right from the early consultation stage. Here are notable examples of home automation technology we can install in luxury residential properties across London.
Home Automation
What makes a home "automated"? When it is programmed to proactively meet your needs, as our lighting, heating and security systems alike can ensure.
Smart Home Lighting
What makes a home "automated"? When it is programmed to proactively meet your needs, as our lighting, heating and security systems alike can ensure.
Home Cinema Design and Installation
See the lights dim as part of an authentically replicated cinema experience in the comfort of your own London home.
Smart Home Security
Keep it locked with our advanced security tech, which can continuously monitor your property and protect it from fire and intrusions.
Smart Heating Control
Some like it hot, but others prefer it moderate. Strike the right balance at the right time with residential heating controls.
Multi-room Audiovisual
With a multi-room audiovisual system, you can easily play music and video content in domestic spaces uncluttered by wires or set-top boxes.
Smart Surround Sound
Feel the sound envelope you as it booms from a smart surround sound system installed in your London home by our team.
Media Rooms
The media rooms we are trained in installing include home cinemas, home theatre spaces and games rooms – complete with audio equipment, seating and more.
Home Wi-Fi
Once we have set up an intelligent Wi-Fi solution in your property, your household's online connectivity within those walls never has to weaken.
Our Brands
We are trained in supplying and installing smart home control systems and home automation appliances from a wide range of globally respected brands, including those listed below.
Control 4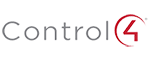 Crestron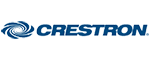 Cisco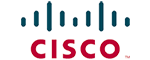 DrayTek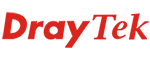 lutron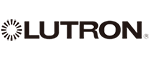 ubiquiti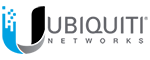 Sonos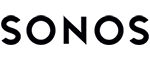 Our Recent Projects
We regularly undertake a range of design and installation projects in homes around the UK. Here are just some projects we have completed and an in-depth look at each of them.
Total Control URC Home Automation Installation In Oxford
Brand Name : URC
Location: Oxford
Summary A smarter home property installation A 9-bedroom property in Oxford needed...
Control4 Home Automation & WiFi Upgrade in East Barnet
Brand Name : Control4
Location: East Barnet
Summary An oversized property in need of Smart Home Functionality In East...
Need Help With Your Next Project?
Our Friendly Experts are Waiting to Assist
We're ready to take your call to give free advice on your project. Call us today to speak to one of our experts on 0203 865 6433 or contact us via message using the button below.
Get In Touch