Certified Lutron Lighting Control Installers
Benefit from home lighting made by a pioneer in the field
Let there be light – but what type of light, and when? These are questions that Lutron, the company responsible for inventing the first light dimmer switch suited to home use, could help you to answer, as we are certified to install various Lutron lighting fixtures.
Smart lighting solutions from Lutron could help your London home to sparkle in many more ways than one.>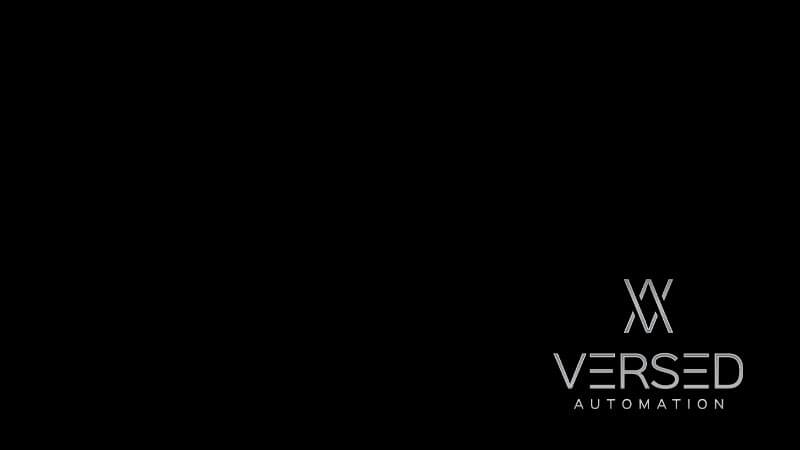 Flick the Switch with Lutron Lighting Control
Integration & Home Automation
The control centre of your London home's lighting system will be Lutron HomeWorks, the brand's esteemed operating system for residential lighting applications.
With HomeWorks in place and connected to a range of lighting appliances throughout your home, you can anticipate controlling your lighting more easily than ever before.
HomeWorks is also compatible with other home automation solutions from brands like Creston and Control4 – solutions our team can also expertly implement.
Energy Savings
When you can switch your lighting on or off from practically anywhere in the world, you can optimise that lighting's use to energy-saving effect.
Imagine noticing, on your phone, that you accidentally left certain lights on before leaving the house. You could hit the "off" button right there and then.
It's little wonder that using a Lutron HomeWorks solution means you can potentially save up to 40% on your energy bills. 
Safety & Security
As you settle into bed for the night, you could – with a single command – signal all of your home's lights to switch off.
If you hear anything suspicious in the ensuing darkness, just switch those lights back on again to put your mind at ease. 
You could even automate your lights to switch on and off at specific times so that even an empty house looks occupied from the outside.
Pathway Lighting
Your home's network of Lutron light fixtures doesn't have to be limited to just the innards of your main property; outside lights are also an option.  
This means that you can arrange for us to install Lutron-ready lights along your home's outdoor paths, making it easier for you to navigate your outdoor space.
After dark, you would only need to issue a single command to illuminate your pathway lighting and, in this way, give yourself a clear way ahead.
Multi-room Control
In contrast to off-the-shelf bulbs, smart lights can be programmed with several pre-set lighting scenes allowing you to strategically adjust the room's ambience.
With this functionality built into your residential lighting system, you would be able to set different moods for different rooms.
You would have the choice of whether to cast all of your home's rooms in the same glow or instead change the lighting on a room-by-room basis.
Experiment with Lighting
Such is the flexibility of a Lutron lighting system, it can be configured in various ways to bring specific lighting effects you seek at that time.
The lighting could, for example, be adjusted to flatter your home's look if you intend to enjoy a dinner party at the property.
As you prepare to watch an evening TV show, you might prefer your smart lights to dim, as they can be scheduled to do automatically.
Away and Vacation Mode
Being able to program specific, pre-set lighting scenes certainly comes into its own when you are about to leave the house for a long period.
You could, for example, schedule those lights to switch on and off regularly but erratically to give the impression that someone is at home.
This can be your Lutron lighting system's "holiday mode" – ideal for when you want to deter burglars from approaching your unoccupied home.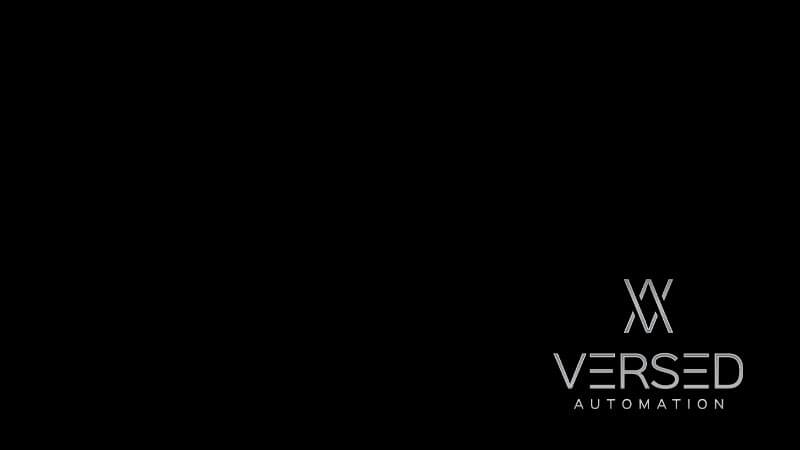 Lutron QS Homeworks Lighting Installers
We can install, support and maintain a range of Lutron products
Lutron specialises in a range of cutting-edge lighting solutions which we can custom-design to cater for your particular residential requirements. Our experts can install these solutions as well as provide ongoing support and maintenance for them throughout the product lifecycle.
Our expertise means that we can tightly integrate such features as dimmers, occupancy sensors and LED linear lights with your home's Lutron lighting control system.
Lutron User Guide
Once your Lutron lighting system is up and running, you can watch these videos to familiarise yourself with much of its functionality.
Lutron Lighting Control FAQs
If you find the whole world of Lutron lighting control daunting, the following details could help you to clear lingering confusion you feel.
How can you improve an existing Lutron lighting system?
Even if we didn't originally install that system, we can undertake repairs it requires as well as add new devices to the system – this work is all included in our home automation services.
How can I contact you to discuss my needs in a Lutron lighting system?
All you have to do is book a free consultation with our team, allowing you to detail everything you would like in a smart home solution we can install for you.
Can you install a Lutron keypad for me?
Can a Lutron system be integrated with non-Lutron smart home products?
With what common devices can I control my Lutron lighting system?
These devices include iPhones, iPads and Android tablets and phones, all of which are compatible with Lutron apps. Lutron lighting can also be controlled from an Apple Watch.
What is Lutron HomeWorks QS?
This is a version of the Lutron HomeWorks home lighting control system designed to cover all of a home's internal and external lighting as well as electric blinds and curtains.
Our Recent Projects
We regularly undertake a range of design and installation projects in homes around the UK. Here are just some projects we have completed and an in-depth look at each of them.
Total Control URC Home Automation Installation In Oxford
Brand Name : URC
Location: Oxford
Summary A smarter home property installation A 9-bedroom property in Oxford needed...
Control4 Home Automation & WiFi Upgrade in East Barnet
Brand Name : Control4
Location: East Barnet
Summary An oversized property in need of Smart Home Functionality In East...
WHAT OUR CLIENTS SAY
We inherited a "smart house" from previous owners, which stopped working a few days after we moved in. Versedautomation was brilliant at sorting everything out, in spite of having to work on someone else's preinstalled system, offered very effective solutions, listened to all our requests and even sorted out what Sky engineers couldn't do. Thank you!

Anna Sizova
Solid planning and spec and seamless execution and snagging. Great service all round

Mark Summerhayes
Versed were great. I had recently moved into a property with speakers throughout, no amps and unlabelled wires left by the previous owner, as well as a Unify wifi network that I didnt have full control of, as well as a few other tech things i was struggling with. Tried a few other companies who were totally uninterested in helping. Versed were more than happy. Yamen came round and was super helpful, working out what all the wiring was, showing me how everything worked. Particularly pleased with their cost effective solution to sourcing amps, getting the right ones for each room (bedroom vs basement cinema room) rather than just suggesting the most expensive for all. Really personal service, able to whatsapp and just generally very helpful for me who is not great at this stuff! Even popped back when I was struggling with one of the rooms. All working great, couldnt recommend more highly. Will be using them im sure when I want to upgrade anything! Thanks Yamen and team.

Will
Good people they put in a surround system and bass shaker and very happy with it nice company

Glenn Passley
We had been having WiFi issues, Luke could not have been more helpful in sorting them out and making sure that everything was working fully before leaving, many thanks

Larissa
So I am very late on this review (sorry time flys when you are a new dad) - but a few months back Versedautomation installed 13 Unifi CCTV cameras, smart flood light and setup a Unifi network with 5 wireless access points and multiple switches for me in Orpington. They have done a brilliant job, even managing to get hold of the equipment somehow when everyone was out of stock! The system is still running flawlessly, the cables are all well managed and hidden away (even tidied some of my own bad cable management). We now have great WiFi in the garden when working from home, my cars that get updates over WiFi now finally have a perfect signal and actually get updates and the cameras give great piece of mind.

Ieuan
Technology Enthusiasts who always tried to impress and surprise me throughout our Smart home installation and I must say that the end finish is superb and Samuel and Team worked tirelessly to get my project completed on schedule. Their after care has been brilliant too changing a few settings for my daughters Ipad in with a few days of my email

Michael Lewis
They designed and built our cinema Room, can't keep the kids out of there. Highly recommend versed automation

Becky Shaul
This firm is excellent. Yamen who carried out the work was extremely polite and efficient, and he and Samuel made sure everything went smoothly.

Michael Taylor
Excellent work all carried out efficiently with polite friendly staff.

Vanessa Hughes
Outstanding work done on home entertainment system across 4 rooms at extremely high quality, excellent care taken with already existing equipment and helped procure new ones also. Can't speak highly enough about the service and outcome - I'd be the first to recommend to anyone.

M
Very helpful

Chinyere Diamond Ngwu
The best and most reliable

Helen Ngwu
Good after care service , would recommend them as they sorted my Av system for my 7 bedroom property.

Thaya Suresh
Great Tv Hang and Audio visual installation in our large property in Purley, 7 bedrooms all to a sterling finish, would highly recommend versedautomation

Elliott Valentine
Intuitive Team, Speedy and attentive Company, did an exceptional professional Job from start to Finish. Outcome is amazing and have already recommended them to a friend. Absolutely chuffed with my amazing Cinema room.

Remi Rowland
Fantastic Company, Amazing support and very competitively as I made dead cert as an accountant by trade

Shujaat Husain
Really happy with our Audio visual installation. Great work from team. Amazing Company

Barry
Exceptionally Clever Group, incredible Turn around on our my home automation installation. Really happy with the service and knowledgeable Engineers

Ismaail Rehman
The Audio visual and surround system carried out works really well and my son is now happy as his ceiling bedroom speakers are finally working now. Great Company very patient with all our requests

Akhtar Jan
Authorised Lutron Installers London
Our Friendly Experts are Waiting to Assist
We're ready to take your call to give free advice on your project. Call us today to speak to one of our experts on 0203 865 6433 or contact us via message using the button below.
Get In Touch