Smart Media Rooms Installers in London
Sometimes, you just want to make that extra-positive impression. Whether you are looking to inform or entertain, you can do so especially stylishly in a media room equipped with a range of audiovisual solutions put in place by the Versed Automation team.
We are experienced in installing easy-to-use AV solutions for residential, commercial and educational applications right across the UK. Films, TV shows, games, lectures, business meetings and presentations all become more engrossing when facilitated by enhanced technology.
Furthermore, all of that technology can be easy to access and control even from the palm of your hand. This kind of convenience is crucial to the smart home, of which your media room can form a major part.
Our Media Room Installation Service is:
Simple
Specify what you need in a media room and we will find creative ways to make it possible.
Varied
For your media room, we can take account of everything from the lighting to the acoustics.
Collaborative
We can help you to select the most suitable interiors, seating, light fixtures and more.
Media Rooms Designed to Bespoke Specifications
Whatever you want in your media room and however you intend it to be used, just let us know during your consultation with us. What you tell us about your requirements and preferences at this stage will form the basis of a bespoke design crafted by our team.
All the same, though, we can put together that design while considering a range of practical concerns you may have inadvertently overlooked. That's a key benefit of collaborating closely with a specialist, experienced company like Versed Automation on a media room project.
We can, for example, make sure the intended space for your media room has sufficient head height, while we can also assess how that space can draw in just the right amount of natural light. We can also detail the various sound systems available for you to choose from.
Our Media Room Solutions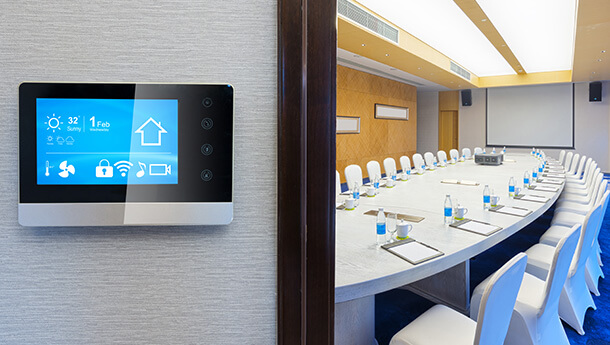 Conference Rooms
Your company's conference room should be a well-equipped, hi-tech space where a range of business conferences and meetings can proceed in productive fashion.
That's why we are happy to carefully engineer our smart solutions to ensure that your team can more easily discuss and collaborate with each other without friction.
Our smart tech can help you to not only secure, heat and illuminate your conference room but also deliver audiovisual presentations that thoroughly engross audiences.
VIP Stadium Booths
As your stadium's VIP booth is meant to constitute its most exclusive class of seating, it should also be the seating that leaves the most lasting positive impression.
Fortunately, you can cater for the discerning tastes of VIP ticketholders by arranging for us to install just the right smart features in that booth.
The booth's occupants can enjoy not only the best view of the action but also top-tier lighting and temperature control that enhances the deluxe experience.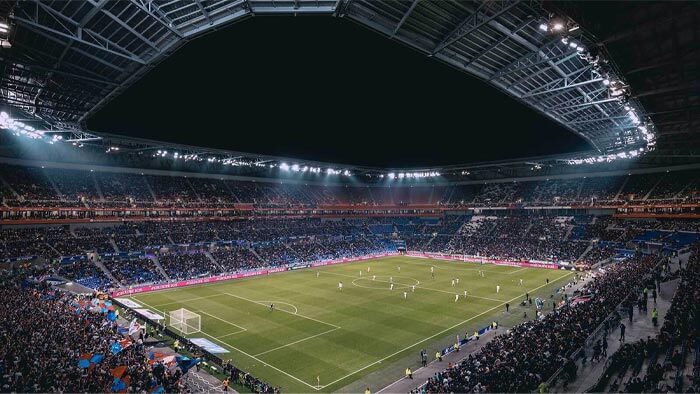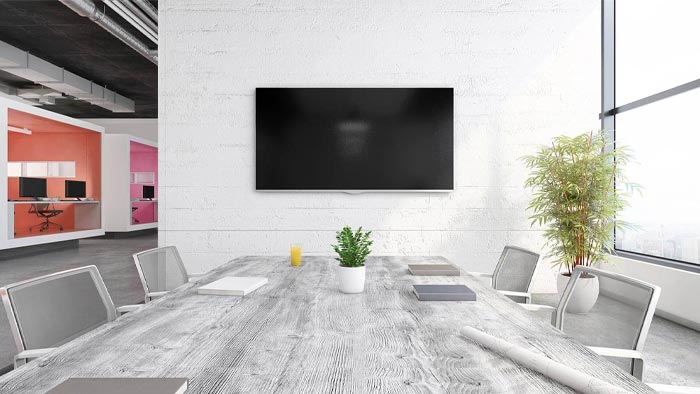 Boardrooms
Your company's boardroom will, of course, often be reserved for its most important meetings with members of the board as well as clients and members of the public.
For this reason, this space should be configured to portray a strong air of prestige and be equipped with technology that helps to ensure your high-level meetings run smoothly. 
Audiovisual, lighting, heating and security systems – in your boardroom, they can all be automated with finesse by our well-trained, expert installers of smart technology.
Penthouse Suites
Our experienced installers can fit out your penthouse suite with various smart tech solutions befitting that space's status as your building's most luxurious apartment.
Whether that top-floor suite is in a hotel or apartment complex, the room's occupants can feel at ease amid a range of high-end lighting, heating, sound and security features.
With just a tap on a screen or even a voice command, people in the penthouse suite can dim the lights, switch on the audiovisual system... and relax.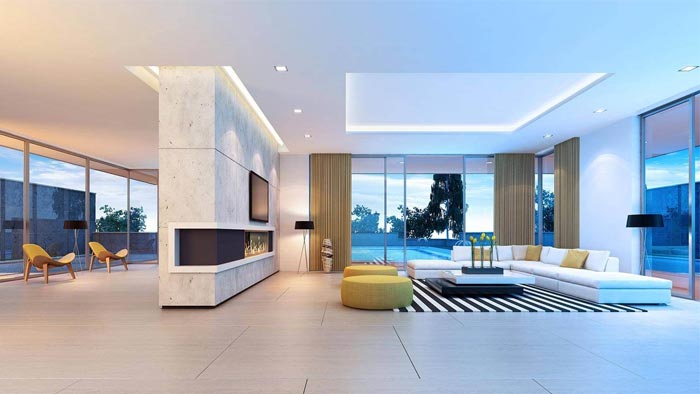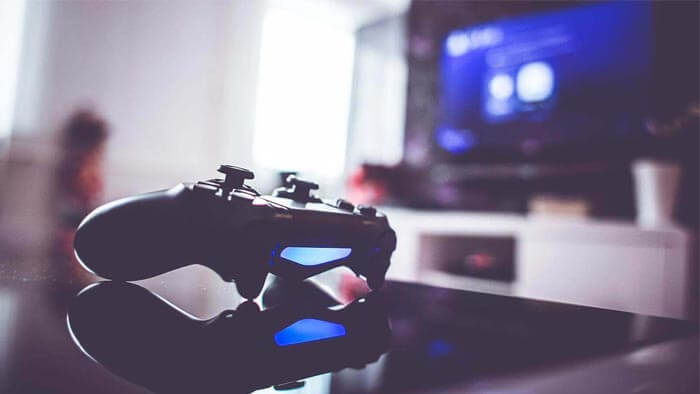 Games Rooms
If there's anything more immersive than feeling like you are in a film, it's feeling like you are in a game. A game, of course, naturally provides a more interactive experience.
You can enhance that experience, too, by arranging for us to convert part of your home into a games room complete with high-quality video and surround sound.
We can also equip that space with what it needs to "let the music play" - all in an beautifully-lit setting where you and people you know genuinely want to spend time.
Home Cinemas
Typically, seeing a film in an atmospheric, darkened room is something reserved for special nights out. However, with a home cinema, you wouldn't even need to leave the house.
That's the appeal of a home cinema in a nutshell. We can design and install every aspect of your own London home cinema - seating, projector and all.
We can perfect your home cinema's lighting and help you to achieve a more formal or more relaxed ambience - whichever of the two you would prefer.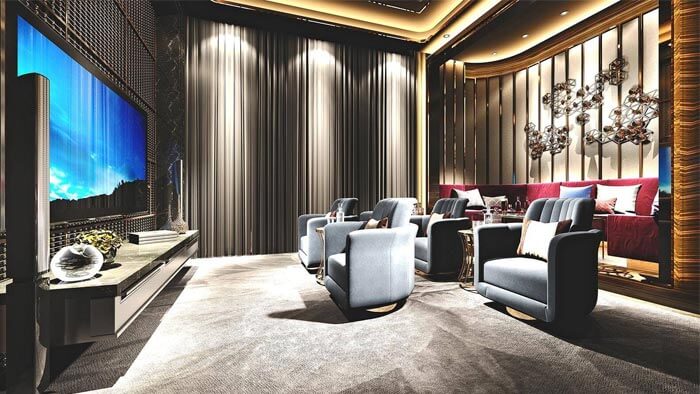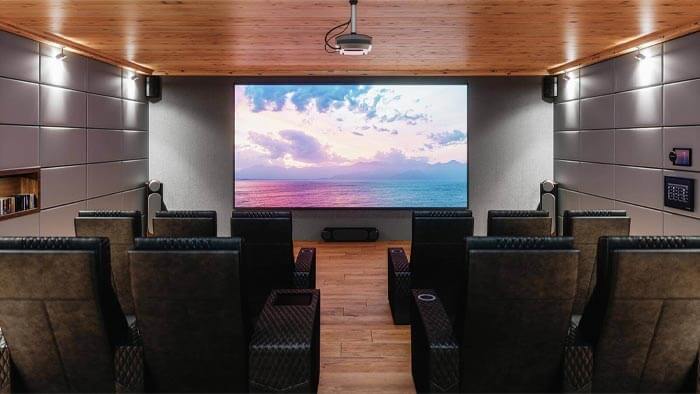 Home Theatre Rooms
Whatever your space and budget, we can work within them to design and install all of the essentials - including the seating, display and sound system - of your home theatre space.
Consequently, you can look forward to utilising a space that is tune with your household's lifestyle - with even basement, attic and garage conversions falling under our remit.
We will fully involve you in the design process, too - showing you plans and 3D models that reveal how the design is shaping up before you approve it for construction.
Media Room Design and Installation
The design and installation work on your London media room will take you through several stages - as, indeed, we will invite you to actively participate in the project's development. We will start by discussing, in consultation with you, exactly how you would like to use your media room.
Then, we will proceed to create designs, including in 3D model form, to let you preview how your media room could look. Naturally, we will take your own input on board as we continue to edit the design until you are happy for us to move to the installation stage.
At that point, you can simply leave us to install everything necessary to your new, multifunctional media room. Our work here concerns not just the technology that will drive your media room's practicality; we will also account for the likes of furnishings and interior decor.
WHAT OUR CLIENTS SAY
We inherited a "smart house" from previous owners, which stopped working a few days after we moved in. Versedautomation was brilliant at sorting everything out, in spite of having to work on someone else's preinstalled system, offered very effective solutions, listened to all our requests and even sorted out what Sky engineers couldn't do. Thank you!

Anna Sizova
Solid planning and spec and seamless execution and snagging. Great service all round

Mark Summerhayes
Versed were great. I had recently moved into a property with speakers throughout, no amps and unlabelled wires left by the previous owner, as well as a Unify wifi network that I didnt have full control of, as well as a few other tech things i was struggling with. Tried a few other companies who were totally uninterested in helping. Versed were more than happy. Yamen came round and was super helpful, working out what all the wiring was, showing me how everything worked. Particularly pleased with their cost effective solution to sourcing amps, getting the right ones for each room (bedroom vs basement cinema room) rather than just suggesting the most expensive for all. Really personal service, able to whatsapp and just generally very helpful for me who is not great at this stuff! Even popped back when I was struggling with one of the rooms. All working great, couldnt recommend more highly. Will be using them im sure when I want to upgrade anything! Thanks Yamen and team.

Will
Good people they put in a surround system and bass shaker and very happy with it nice company

Glenn Passley
We had been having WiFi issues, Luke could not have been more helpful in sorting them out and making sure that everything was working fully before leaving, many thanks

Larissa
So I am very late on this review (sorry time flys when you are a new dad) - but a few months back Versedautomation installed 13 Unifi CCTV cameras, smart flood light and setup a Unifi network with 5 wireless access points and multiple switches for me in Orpington. They have done a brilliant job, even managing to get hold of the equipment somehow when everyone was out of stock! The system is still running flawlessly, the cables are all well managed and hidden away (even tidied some of my own bad cable management). We now have great WiFi in the garden when working from home, my cars that get updates over WiFi now finally have a perfect signal and actually get updates and the cameras give great piece of mind.

Ieuan
Technology Enthusiasts who always tried to impress and surprise me throughout our Smart home installation and I must say that the end finish is superb and Samuel and Team worked tirelessly to get my project completed on schedule. Their after care has been brilliant too changing a few settings for my daughters Ipad in with a few days of my email

Michael Lewis
They designed and built our cinema Room, can't keep the kids out of there. Highly recommend versed automation

Becky Shaul
This firm is excellent. Yamen who carried out the work was extremely polite and efficient, and he and Samuel made sure everything went smoothly.

Michael Taylor
Excellent work all carried out efficiently with polite friendly staff.

Vanessa Hughes
Outstanding work done on home entertainment system across 4 rooms at extremely high quality, excellent care taken with already existing equipment and helped procure new ones also. Can't speak highly enough about the service and outcome - I'd be the first to recommend to anyone.

M
Very helpful

Chinyere Diamond Ngwu
The best and most reliable

Helen Ngwu
Good after care service , would recommend them as they sorted my Av system for my 7 bedroom property.

Thaya Suresh
Great Tv Hang and Audio visual installation in our large property in Purley, 7 bedrooms all to a sterling finish, would highly recommend versedautomation

Elliott Valentine
Intuitive Team, Speedy and attentive Company, did an exceptional professional Job from start to Finish. Outcome is amazing and have already recommended them to a friend. Absolutely chuffed with my amazing Cinema room.

Remi Rowland
Fantastic Company, Amazing support and very competitively as I made dead cert as an accountant by trade

Shujaat Husain
Really happy with our Audio visual installation. Great work from team. Amazing Company

Barry
Exceptionally Clever Group, incredible Turn around on our my home automation installation. Really happy with the service and knowledgeable Engineers

Ismaail Rehman
The Audio visual and surround system carried out works really well and my son is now happy as his ceiling bedroom speakers are finally working now. Great Company very patient with all our requests

Akhtar Jan
Our Recent Projects
We regularly undertake a range of design and installation projects in homes around the UK. Here are just some projects we have completed and an in-depth look at each of them.
Total Control URC Home Automation Installation In Oxford
Brand Name : URC
Location: Oxford
Summary A smarter home property installation A 9-bedroom property in Oxford needed...
Control4 Home Automation & WiFi Upgrade in East Barnet
Brand Name : Control4
Location: East Barnet
Summary An oversized property in need of Smart Home Functionality In East...
MEDIA ROOMS FAQ'S
Commissioning a media room installation is a big step, but you can ease the process when you keep in mind these questions and answers.
What seating can I choose for my media room?
There are various options - including lecture-style seating or even, as is suited to leisurely spaces like our home cinemas comfortable sofas. Traditional, commercial-style cinema seating is also available.
What type of lighting should my media room have?
We can guide you on this subject, too, when you consult with us. The lighting should make sure the display remains visible - but that lighting ought to also contribute to the room's ambience.
Can a home theatre or cinema room work well in an attic?
Potentially brilliantly - though you should be careful if the attic has a particularly low head height. In instances like these where access is restricted, opting for modular seating would be useful.
How can I ensure the best quality audio in my media room?
For this purpose, we would recommend a fully integrated sound system. Various types of sound system are available on our surround sound page which details several especially attractive options.
How can I minimise the amount of sound that leaks out of the room?
We can minimise this for you by building sound deadening directly into the media room's fabric as we fit out that room, enabling people to enjoy using it without disturbing others in the property.
Can various parts of my media room be automated?
If you like the idea of, say, the media room's TV or lights switching on as you enter the space, we invite you to look into home automation services.
Need Help With Your Next Project?
Our Friendly Experts are Waiting to Assist
We're ready to take your call to give free advice on your project. Call us today to speak to one of our experts on 0203 865 6433 or contact us via message using the button below.
Get In Touch