Authorised Savant Home Automation Installers
We can assemble the pieces of your smart home solution
As accredited providers of Savant home automation equipment, we can install a comprehensive, Savant-branded smart home system in your London property – all the while dipping into expertise we have honed from undertaking training provided by Savant's own team.
We can expertly install a wide range of Savant smart home products – including lighting, heating, alarm and audio systems.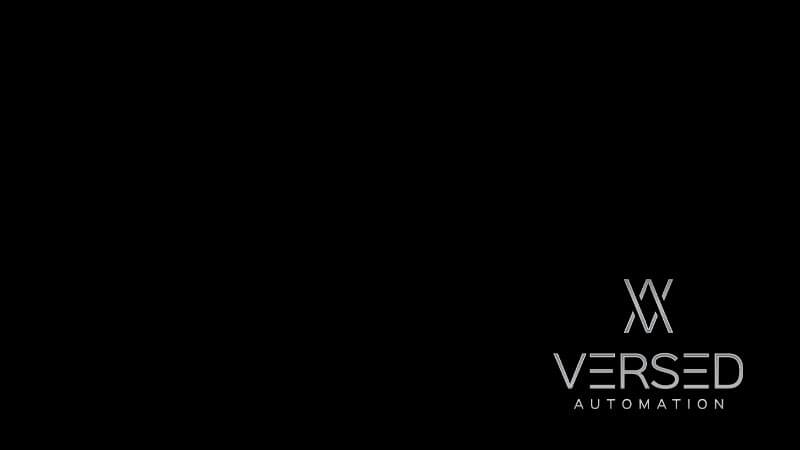 Find a Savant Solution That Fits Your Lifestyle
SAVANT LIGHTING
We know how to integrate Creston and Lutron lighting products into Savant systems, opening up an exciting range of lighting possibilities for people in your London home.
You can set lighting scenes for specific activities, such as watching TV or reading, and have those scenes automated to pop up at just the right times.
Consequently, you can "see the light" in more ways than one – whether in just one room or right throughout your London home.
SAVANT CLIMATE CONTROL
Savant's automation technology enables you to keep a close watch over your London home's heating and cooling systems.
Those systems can include thermostats, window shades and draperies all kept under your smart home platform's tight control.
Striking just the right temperature in your residential property doesn't have to be a struggle with Savant on the case.
SAVANT ENTERTAINMENT
We can easily install a Savant audiovisual system in your home, enabling you to control various facets of your entertainment system from just one iPad. 
In setting up your Savant entertainment system, we can power on your Sky HD receiver as well as integrate an Apple TV set-top box.
You will be able to stream a massive amount of content from a Savant entertainment system, not least due to its support for iTunes, Netflix and Spotify.
SAVANT MUSIC
In routing audio through a surround sound system in any room where you hope to enjoy music, we can help you to do exactly that.
The Savant home entertainment system's close ties with iTunes and Spotify mean that you can quickly select tunes from a vast library of music content.
You will also be able to effortlessly AirPlay that content to other devices, such as speakers – which can include Apple's own HomePod speaker.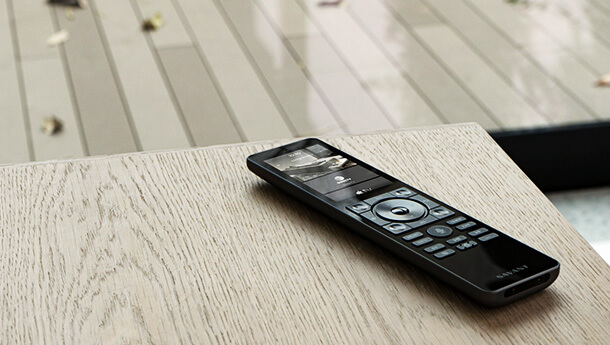 Savant Approved Dealer & Installer
Why Savant is at the forefront of smart home innovation
As Savant appliances are deeply ingrained into the Apple ecosystem, they also work seamlessly with Apple's smart home platform HomeKit. Therefore, if you see the HomeKit logo on a smart home product, even one not made by Savant, it can work with your Savant-based system. 
Our team can put in place the fundamentals you need to have a largely Savant-driven smart home solution up and running in little time.
Savant User Guide
We have prepared a few videos which can help you to get accustomed to various aspects of the Savant smart home framework. 
SAVANT AUTOMATION FAQ'S
Do you have a question about using Savant smart home technology? Your question might already be answered below.
Why does it matter that you are an accredited Savant installer?
It matters because it indicates that our staff have been trained by Savant themselves, ensuring that we can fit Savant equipment to a standard approved by the brand itself.
Can I control a Savant home automation system with an Android device?
Yes, whether that is a smartphone or tablet. However, there's no mistake that controlling a Savant system with an Apple device instead would provide the best possible experience with that system.
What is a Savant Remote?
This is a highly acclaimed, handheld remote control compatible with various Savant smart home systems. Please contact us to learn how we can add this accessory to an existing Savant system.
Would you recommend using a Savant audiovisual system for a media room?
Is a Savant home automation system difficult to use?
No. In fact, compared to other, competing systems for the smart home, it is renowned for its visually pleasing interface which is easy to use and can complement any room design.
What is Apple AirPlay?
This is a feature that allows you to wirelessly stream media content from Apple devices to a range of other, AirPlay-ready devices – including select speakers and smart TVs.
Our Recent Projects
We regularly undertake a range of design and installation projects in homes around the UK. Here are just some projects we have completed and an in-depth look at each of them.
Total Control URC Home Automation Installation In Oxford
Brand Name : URC
Location: Oxford
Summary A smarter home property installation A 9-bedroom property in Oxford needed...
Control4 Home Automation & WiFi Upgrade in East Barnet
Brand Name : Control4
Location: East Barnet
Summary An oversized property in need of Smart Home Functionality In East...
WHAT OUR CLIENTS SAY
Good people they put in a surround system and bass shaker and very happy with it nice company

Glenn Passley
We had been having WiFi issues, Luke could not have been more helpful in sorting them out and making sure that everything was working fully before leaving, many thanks

Larissa
So I am very late on this review (sorry time flys when you are a new dad) - but a few months back Versedautomation installed 13 Unifi CCTV cameras, smart flood light and setup a Unifi network with 5 wireless access points and multiple switches for me in Orpington. They have done a brilliant job, even managing to get hold of the equipment somehow when everyone was out of stock! The system is still running flawlessly, the cables are all well managed and hidden away (even tidied some of my own bad cable management). We now have great WiFi in the garden when working from home, my cars that get updates over WiFi now finally have a perfect signal and actually get updates and the cameras give great piece of mind.

Ieuan
Technology Enthusiasts who always tried to impress and surprise me throughout our Smart home installation and I must say that the end finish is superb and Samuel and Team worked tirelessly to get my project completed on schedule. Their after care has been brilliant too changing a few settings for my daughters Ipad in with a few days of my email

Michael Lewis
Reliable service for maintaining my Control4 system, they are always professional, efficient and thorough.

Laura Jane Hughes
They designed and built our cinema Room, can't keep the kids out of there. Highly recommend versed automation

Becky Shaul
This firm is excellent. Yamen who carried out the work was extremely polite and efficient, and he and Samuel made sure everything went smoothly.

Michael Taylor
Excellent work all carried out efficiently with polite friendly staff.

Vanessa Hughes
Outstanding work done on home entertainment system across 4 rooms at extremely high quality, excellent care taken with already existing equipment and helped procure new ones also. Can't speak highly enough about the service and outcome - I'd be the first to recommend to anyone.

M
Very helpful

Chinyere Diamond Ngwu
The best and most reliable

Helen Ngwu
Good after care service , would recommend them as they sorted my Av system for my 7 bedroom property.

Thaya Suresh
Great Tv Hang and Audio visual installation in our large property in Purley, 7 bedrooms all to a sterling finish, would highly recommend versedautomation

Elliott Valentine
Intuitive Team, Speedy and attentive Company, did an exceptional professional Job from start to Finish. Outcome is amazing and have already recommended them to a friend. Absolutely chuffed with my amazing Cinema room.

Remi Rowland
Fantastic Company, Amazing support and very competitively as I made dead cert as an accountant by trade

Shujaat Husain
Really happy with our Audio visual installation. Great work from team. Amazing Company

Barry
Exceptionally Clever Group, incredible Turn around on our my home automation installation. Really happy with the service and knowledgeable Engineers

Ismaail Rehman
The Audio visual and surround system carried out works really well and my son is now happy as his ceiling bedroom speakers are finally working now. Great Company very patient with all our requests

Akhtar Jan
My aunt tasked me to find a credible company to design, install and intergrate her Smart home, which was at first a scary feeling but after one call and a consultation visit with Versed automation Ltd I quickly realised the other companies who came out were no match to their expertise and enthusiasm. After a 12 week build, my aunt has finally been able to move back into her home and is ecstatic with her ability to set mood lighting, close blinds from her phone and watch what she wants where she wants...amazing work guys and will definitely recommend!

Hannah
Home Automation Installation completely surpassed all my expectations. It was a big investment for our family but from the beginning they were very professional with planning, design and support. There were no hidden charges and they have a super team. Their staff were always friendly and available but Yemen, who was responsible for all the fittings was brilliant. You can probably tell I am incredibly happy with the end result and have recommended their services to a family member already.

DAVID CHRISTOPHER HOWELL
Authorised Savant Installers
Our Friendly Experts are Waiting to Assist
We're ready to take your call to give free advice on your project. Call us today to speak to one of our experts on 0203 865 6433 or contact us via message using the button below.
Get In Touch