Crestron Certified Home Automation Installers
Why Crestron is at the forefront of smart home innovation
When your London smart home is built on technology provided by the New Jersey-based Crestron, you can look forward to all of your residential property's automated tech – potentially including audio visual, lighting, security and heating systems – running like clockwork.
Our team includes certified Crestron installers capable of implementing a bespoke system whereby you can effortlessly automate various aspects of your home.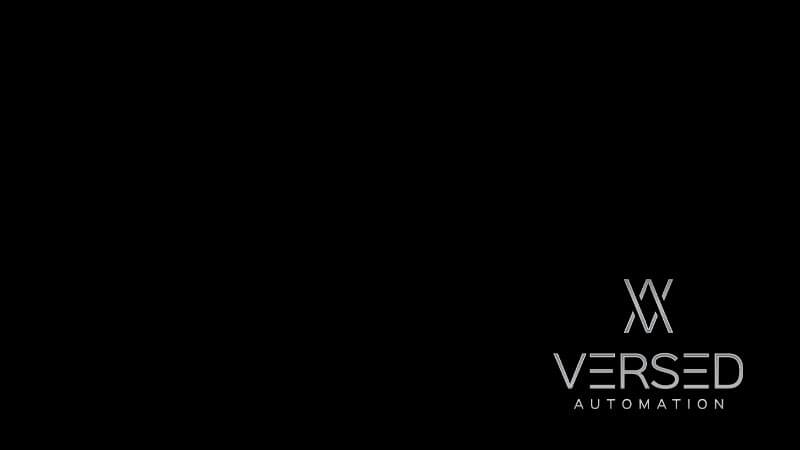 Control Virtually Anything In Your Home
Whole Home
Smart Lighting
Home Security
Intercom
Home Theater
Multi-room Audio
Wifi
Surround Sound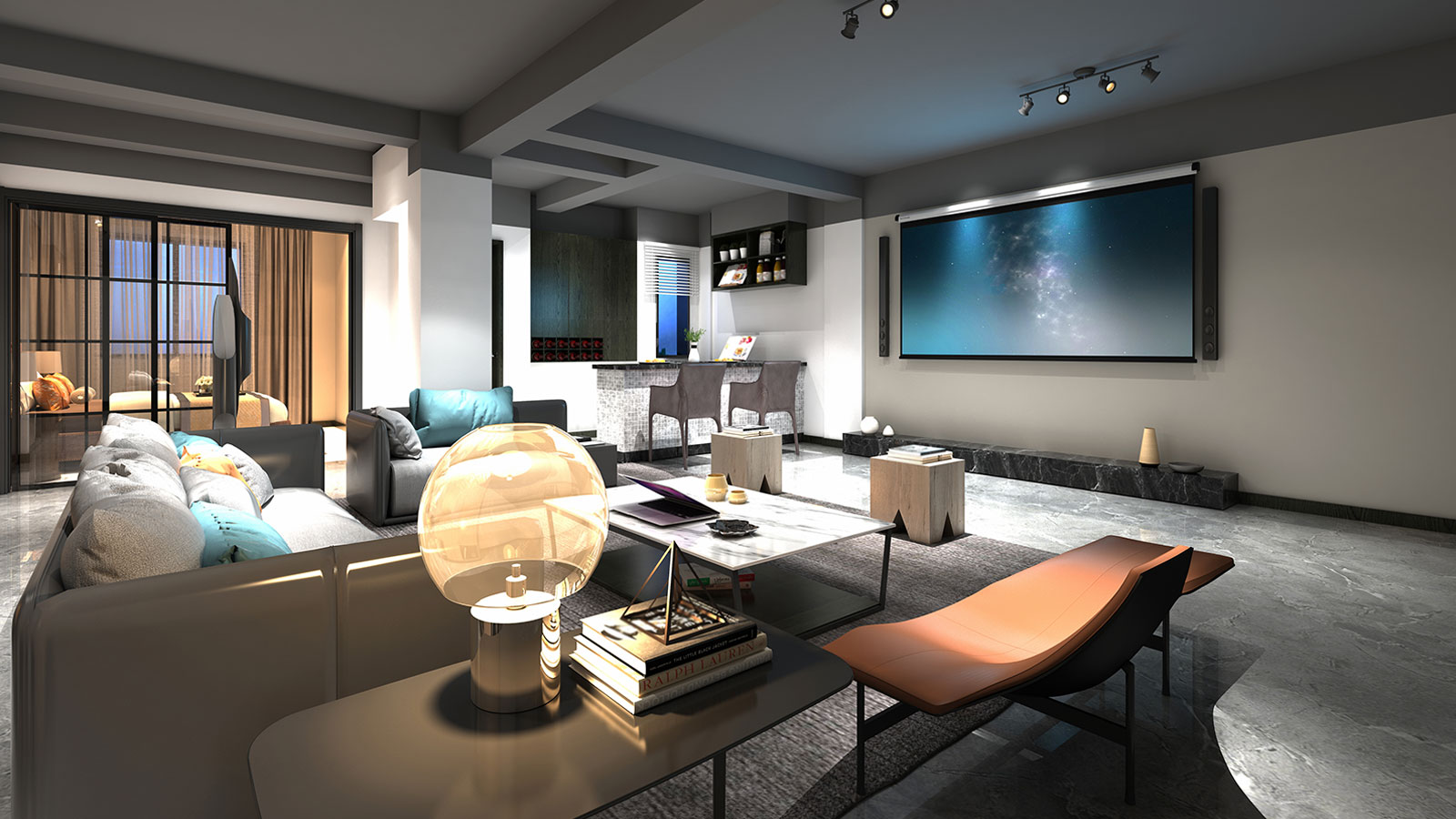 Crestron Home Automation Dealers & Installers
Out of sight but certainly not out of mind
A Crestron smart home solution consists of two distinct elements: the back-end hardware which works tirelessly behind the scenes to keep everything running on your command, and the front-end, lightweight control panel giving you free rein over smart features installed in your home.
Our clients can customise each of those aspects by choosing everything from the integrated hardware to how the interface's buttons are graphically represented.
Various Ways to Control
A Crestron Smart Home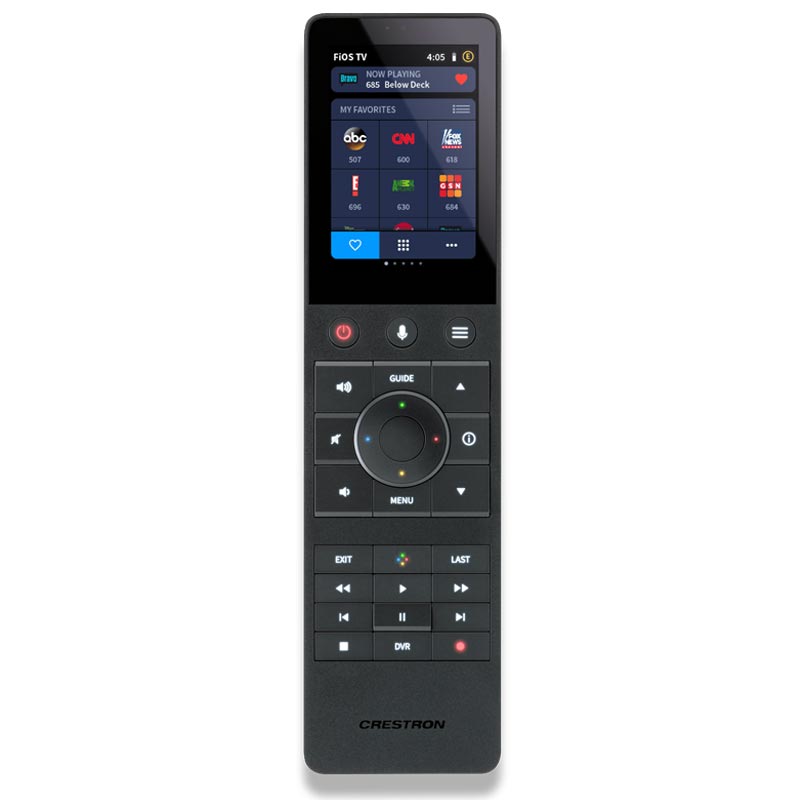 Remote
Crestron makes dedicated handheld remotes you can tether to your smart home system.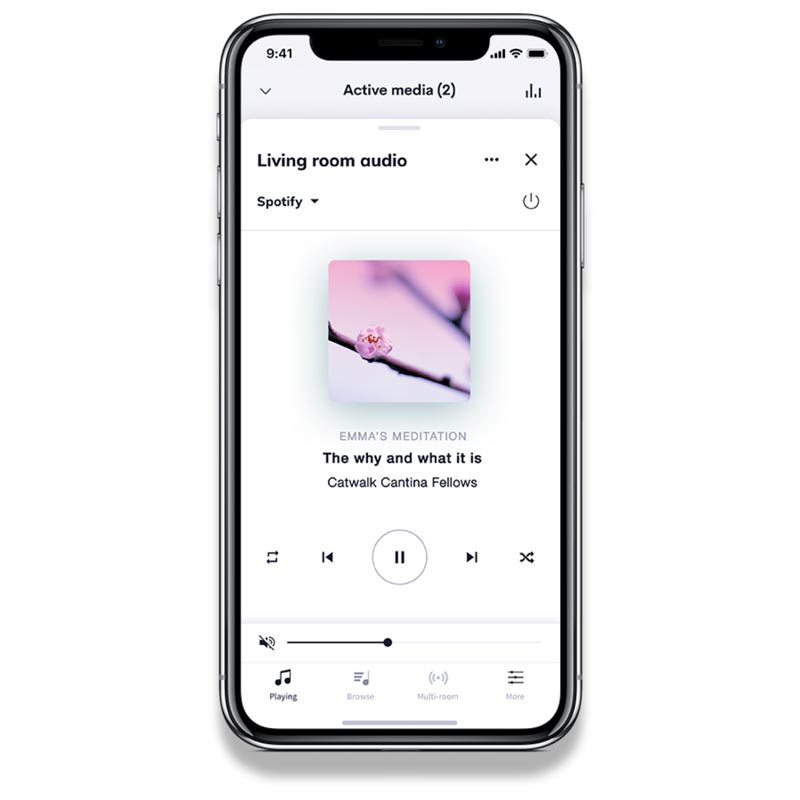 Mobile Phone
Alternatively, your phone – whether Apple- or Android-based – could serve as your Crestron remote.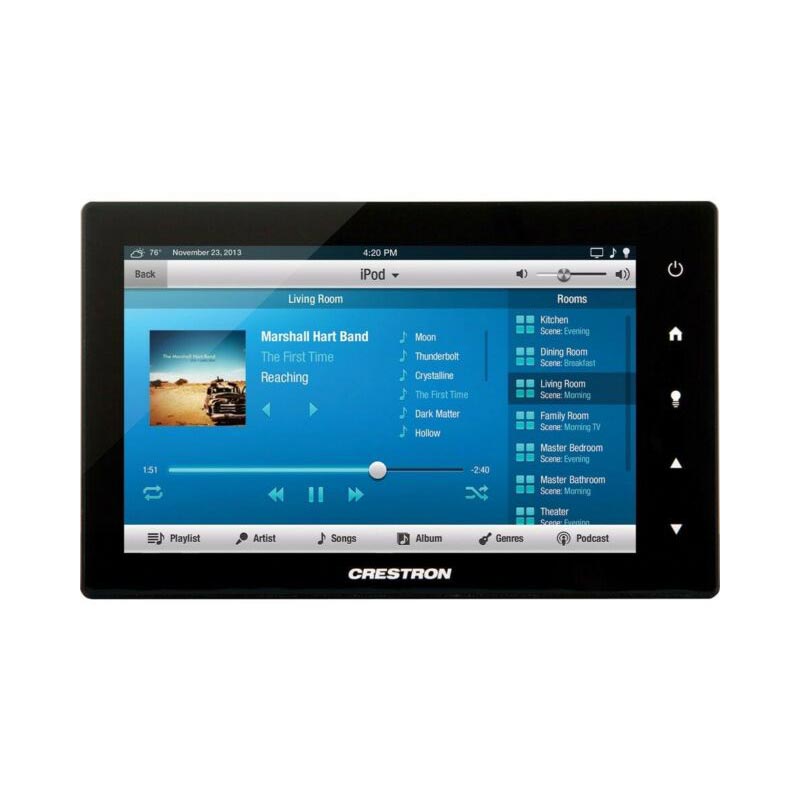 Tablet
A tablet affords you a larger and so potentially easier-to-use control interface.
Then Crestron User Guide
Here are some video guides aimed at assisting you in optimising your household's usage of its Crestron system once it is installed.
CRESTRON FAQ'S
These answers to oft-asked questions could help you to assemble the building blocks of an especially effective Crestron smart home system.
Could I control my Crestron system from a dedicated, Crestron-made touch panel?
Yes. We can install this touch panel – or even more than one – in your home or business as we put together the rest of your smart home
What advantages would a touch panel have over a tablet?
Unlike a tablet, this touch panel will always be in the same place – and, as we only install wired touch panels, yours won't be affected by any wireless issues.
What touch panel sizes can I choose from?
The Crestron touch panel models we offer include the 7-inch TSW-752, the 10-inch TSW-1052 and the 20-inch TSD-2020. In each case, the cited size is a diagonal measurement of the screen.
How much would a Crestron smart home system cost me?
As we provide bespoke-designed Crestron systems, it's hard for us to instantly cite a specific price. However, if you contact us today with your requirements, we might be able to provide a ballpark figure.
Could you add more features to my Crestron system later down the line?
Yes, regardless of whether we were responsible for initially installing this system in your London property. Our home automation includes integrating new hardware with existing systems.
Do you insist on a minimum project cost?
No – as long as your budget is sufficient to ensure we can design and install your Crestron system to a high standard, we can help you with your project.
Our Recent Projects
We regularly undertake a range of design and installation projects in homes around the UK. Here are just some projects we have completed and an in-depth look at each of them.
URC Home Automation Installation in Purley
Brand Name : URC
Location: Purley
Summary A multifaceted smart home solution At a home in the prestigious...
URC Home Automation Installation in Ealing
Brand Name : URC
Location: Ealing
Summary An all-in-one smart home system At a property in West London's...
WHAT OUR CLIENTS SAY
This firm is excellent. Yamen who carried out the work was extremely polite and efficient, and he and Samuel made sure everything went smoothly.

Michael Taylor
Excellent work all carried out efficiently with polite friendly staff.

Vanessa Hughes
Outstanding work done on home entertainment system across 4 rooms at extremely high quality, excellent care taken with already existing equipment and helped procure new ones also. Can't speak highly enough about the service and outcome - I'd be the first to recommend to anyone.

M
Very helpful

Chinyere Diamond Ngwu
The best and most reliable

Helen Ngwu
Good after care service , would recommend them as they sorted my Av system for my 7 bedroom property.

Thaya Suresh
Great Tv Hang and Audio visual installation in our large property in Purley, 7 bedrooms all to a sterling finish, would highly recommend versedautomation

Elliott Valentine
Intuitive Team, Speedy and attentive Company, did an exceptional professional Job from start to Finish. Outcome is amazing and have already recommended them to a friend. Absolutely chuffed with my amazing Cinema room.

Remi Rowland
Fantastic Company, Amazing support and very competitively as I made dead cert as an accountant by trade

Shujaat Husain
Really happy with our Audio visual installation. Great work from team. Amazing Company

Barry
Exceptionally Clever Group, incredible Turn around on our my home automation installation. Really happy with the service and knowledgeable Engineers

Ismaail Rehman
The Audio visual and surround system carried out works really well and my son is now happy as his ceiling bedroom speakers are finally working now. Great Company very patient with all our requests

Akhtar Jan
My aunt tasked me to find a credible company to design, install and intergrate her Smart home, which was at first a scary feeling but after one call and a consultation visit with Versed automation Ltd I quickly realised the other companies who came out were no match to their expertise and enthusiasm. After a 12 week build, my aunt has finally been able to move back into her home and is ecstatic with her ability to set mood lighting, close blinds from her phone and watch what she wants where she wants...amazing work guys and will definitely recommend!

Hannah
Home Automation Installation completely surpassed all my expectations. It was a big investment for our family but from the beginning they were very professional with planning, design and support. There were no hidden charges and they have a super team. Their staff were always friendly and available but Yemen, who was responsible for all the fittings was brilliant. You can probably tell I am incredibly happy with the end result and have recommended their services to a family member already.

DAVID CHRISTOPHER HOWELL
Fantastic service from start to finish. Reliable and honest throughout. Highly recommended.

AC
Incredible service with our Audio visual and tv commercial display in our shop Krunk, fantastic team to work with. Can't speak anymore highly of them. Thanks versed automation

Jubahir
Professional team. Execellent service and job well done. Very pleased

Ij K
Needed a smart security system for my house and messaged Versed automation online. I received a call back straightway, had a home assessment 2 days later and the work scheduled and completed the following week. I'm very happy with the results and overall found them to be very professional, quick and great value for money

Mike Winter
Awesome, didn't know what I was missing! Now I have added comfort in my home. Quick installation and team was also very professional too. Thumbs up!

Nnenna Owoghiri
What an amazing team. Went above and beyond to recommended, supply and install a fully integrated home automation system. The URC is a great toy and very cool. WiFi is on fire!!! Will be using them without hesitation moving forward. Anthony and his team are professional, experienced and a pleasure to work with.

Kainepatel Patel
Authorised Crestron Installers London
Our Friendly Experts are Waiting to Assist
We're ready to take your call to give free advice on your project. Call us today to speak to one of our experts on 0203 865 6433 or contact us via message using the button below.
Get In Touch