We Are Authorised Control4
Home Automation Installers
Book A Free Demonstration
At Our Showroom Today
We Are An CEDIA Accredited
Home Automation Company
Intelligent & Smart
Technology For Your Property
We Are URC Total Control
Home Automation Specialists
WELCOME TO VERSED AUTOMATION
An Insight into Our Home Automation Expertise
We are specialists in home automation and audio visual entertainment solutions. We are trained in implementing smart home solutions in prestige properties across the UK, turning each of these properties into a multifunctional, hi-tech space with an intuitive control system at its heart.
Versed Automation has established itself as one of London's leading installers of smart home solutions. The smart technology we can install for our clients includes lighting control, heating control, security systems and such immersive audiovisual spaces as home cinemas and media rooms.
Our company is also CEDIA-accredited, which verifies that all of our installers regularly undertake training and education to further hone their skills in installing home automation solutions. We are always careful to tailor our design and installation work to the client's needs.
What We Do
We offer all of the following solutions across the UK for luxury properties, providing them with innovative technology geared specifically towards meeting needs of the property's users.
If you are uncertain what you need, please book a free consultation with one of our advisors.
Our Brands
We are trained in supplying and installing smart home control systems and home automation appliances from a wide range of globally respected brands, including those listed below.
Control 4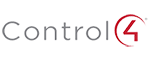 Crestron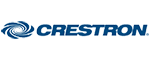 Cisco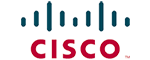 DrayTek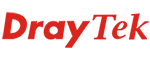 lutron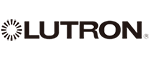 ubiquiti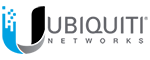 Sonos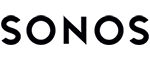 Who We Work With
We work with not only private homeowners but also the following professionals and clients right across the UK, efficiently implementing automation and entertainment solutions on their behalf.
We can install smart tech enabling you to control your home from anywhere on the planet.
Slide 1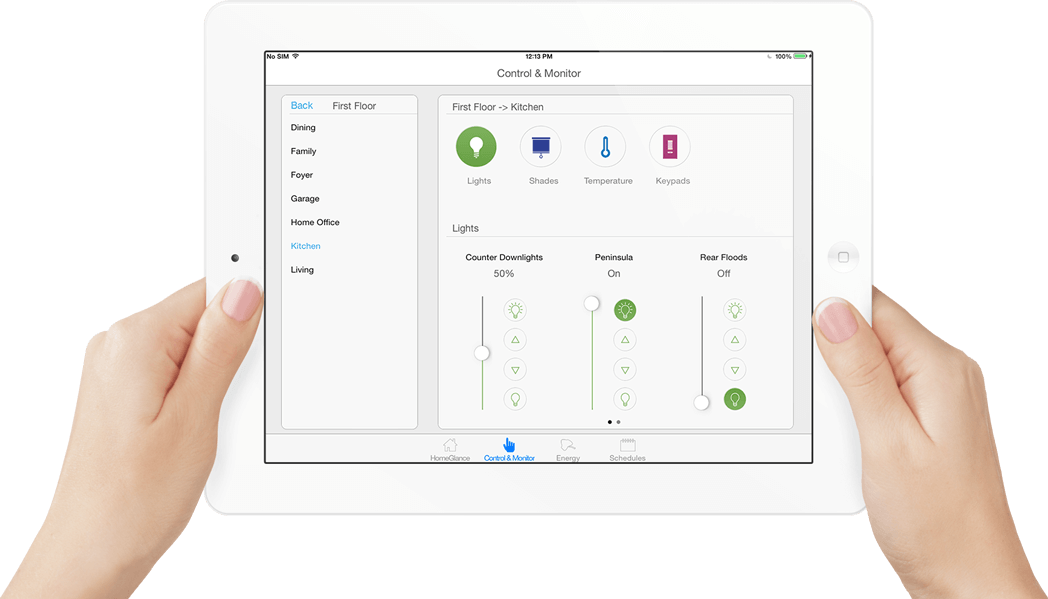 WHAT OUR CLIENTS SAY
We inherited a "smart house" from previous owners, which stopped working a few days after we moved in. Versedautomation was brilliant at sorting everything out, in spite of having to work on someone else's preinstalled system, offered very effective solutions, listened to all our requests and even sorted out what Sky engineers couldn't do. Thank you!

Anna Sizova
Solid planning and spec and seamless execution and snagging. Great service all round

Mark Summerhayes
Versed were great. I had recently moved into a property with speakers throughout, no amps and unlabelled wires left by the previous owner, as well as a Unify wifi network that I didnt have full control of, as well as a few other tech things i was struggling with. Tried a few other companies who were totally uninterested in helping. Versed were more than happy. Yamen came round and was super helpful, working out what all the wiring was, showing me how everything worked. Particularly pleased with their cost effective solution to sourcing amps, getting the right ones for each room (bedroom vs basement cinema room) rather than just suggesting the most expensive for all. Really personal service, able to whatsapp and just generally very helpful for me who is not great at this stuff! Even popped back when I was struggling with one of the rooms. All working great, couldnt recommend more highly. Will be using them im sure when I want to upgrade anything! Thanks Yamen and team.

Will
Good people they put in a surround system and bass shaker and very happy with it nice company

Glenn Passley
We had been having WiFi issues, Luke could not have been more helpful in sorting them out and making sure that everything was working fully before leaving, many thanks

Larissa
So I am very late on this review (sorry time flys when you are a new dad) - but a few months back Versedautomation installed 13 Unifi CCTV cameras, smart flood light and setup a Unifi network with 5 wireless access points and multiple switches for me in Orpington. They have done a brilliant job, even managing to get hold of the equipment somehow when everyone was out of stock! The system is still running flawlessly, the cables are all well managed and hidden away (even tidied some of my own bad cable management). We now have great WiFi in the garden when working from home, my cars that get updates over WiFi now finally have a perfect signal and actually get updates and the cameras give great piece of mind.

Ieuan
Technology Enthusiasts who always tried to impress and surprise me throughout our Smart home installation and I must say that the end finish is superb and Samuel and Team worked tirelessly to get my project completed on schedule. Their after care has been brilliant too changing a few settings for my daughters Ipad in with a few days of my email

Michael Lewis
They designed and built our cinema Room, can't keep the kids out of there. Highly recommend versed automation

Becky Shaul
This firm is excellent. Yamen who carried out the work was extremely polite and efficient, and he and Samuel made sure everything went smoothly.

Michael Taylor
Excellent work all carried out efficiently with polite friendly staff.

Vanessa Hughes
Outstanding work done on home entertainment system across 4 rooms at extremely high quality, excellent care taken with already existing equipment and helped procure new ones also. Can't speak highly enough about the service and outcome - I'd be the first to recommend to anyone.

M
Very helpful

Chinyere Diamond Ngwu
The best and most reliable

Helen Ngwu
Good after care service , would recommend them as they sorted my Av system for my 7 bedroom property.

Thaya Suresh
Great Tv Hang and Audio visual installation in our large property in Purley, 7 bedrooms all to a sterling finish, would highly recommend versedautomation

Elliott Valentine
Intuitive Team, Speedy and attentive Company, did an exceptional professional Job from start to Finish. Outcome is amazing and have already recommended them to a friend. Absolutely chuffed with my amazing Cinema room.

Remi Rowland
Fantastic Company, Amazing support and very competitively as I made dead cert as an accountant by trade

Shujaat Husain
Really happy with our Audio visual installation. Great work from team. Amazing Company

Barry
Exceptionally Clever Group, incredible Turn around on our my home automation installation. Really happy with the service and knowledgeable Engineers

Ismaail Rehman
The Audio visual and surround system carried out works really well and my son is now happy as his ceiling bedroom speakers are finally working now. Great Company very patient with all our requests

Akhtar Jan
Our Recent Projects
We regularly undertake a range of design and installation projects in homes around the UK. Here are just some projects we have completed and an in-depth look at each of them.
Total Control URC Home Automation Installation In Oxford
Brand Name : URC
Location: Oxford
Summary A smarter home property installation A 9-bedroom property in Oxford needed...
Control4 Home Automation & WiFi Upgrade in East Barnet
Brand Name : Control4
Location: East Barnet
Summary An oversized property in need of Smart Home Functionality In East...
Latest News
Things move fast in the world of automation technology. Here's what's been happening as well as tips for making the most of the smart setup in your home or workplace.
Need Help With Your Next Project?
Our Experts are at Your Beck and Call
We are happy to provide you with free advice about your project. To contact one of our experts, please give us a ring on 0203 865 6433 or message us by using the button below.
Get In Touch
Versed Automation

5 out of 5
5 Out Of 5 Stars
Ike
VA did my home automation and I couldn't be happier. Within 2 days of my enquiry they assessed my home, agreed a price and completed the
5 Out Of 5 Stars
David Howell
It was a quite a big investment so I was a little apprehensive initially, but in the end I was extremely happy that I went with
5 Out Of 5 Stars
King TT
Versed Automation has a very professional team working hard, I got in contact with Samuel who promptly carried out a survey of the best options to
5 Out Of 5 Stars
E Valentino
Superb service by all the team would definitely use again on my next project!
5 Out Of 5 Stars
Barrington Tavares
A great professional service. I would have no hesitation using them again....
Frequently Asked Question's
If you have further, unanswered questions about how our services could beneficially transform your high-end property, the answers you need could appear below.
What do you do?
In residential and commercial properties around the UK, we design and install home automation systems as well as maintain, upgrade and expand existing systems.
What is home automation?
This is where a home's systems can operate automatically. In the modern age, "home automation" generally refers to controlling home-based electronic devices through an app or control system.
When should I approach you to start discussing my smart home project?
As soon as possible once you have generally decided what you would like to do with the property. On our website, it's easy to book a free consultation with one of our specialists.
Who do you work with?
We can provide any of our smart home services directly to private homeowners as well as work with architects, interior designers, property developers and commercial businesses.
Where do you work?
Though our head office and showroom are in Clapham, we can undertake any home automation work for properties anywhere in the UK.
How do you design and install a smart home solution?
For every project, we follow a five-stage process that ensures we account for everything essential to the work. You can read more about this process on our website.