Smart Home Installers Golders Green
It's easy to underestimate the immense wealth of functionality a smart home can unlock. With just a few clever pieces of tech installed in your Golders Green home, you can look forward to switching, say, its lighting or heating on or off even when you aren't at home.
At the more ambitious end of the scale, you could benefit from a home cinema kitted out with just the right combination of screen, projector and seating. That wouldn't be the only type of media room you could choose for your Golders Green residence, either – as we can provide not only any of the smart home solutions just mentioned but also a games room that would enclose you in stunning surround sound and feel utterly immersive as a result.
How Would We Describe Our Smart Home Solutions?
Multifunctional
We can weave various forms of smart home functionality into a cohesive whole at your Golders Green property.
Simple
You will be able to control any aspect of your smart home from just one device, like a smartphone or tablet.
Dependable
This is due to the high quality of not only the technology itself but also our aftercare service.
Our Brands
We are trained in supplying and installing smart home control systems and home automation appliances from a wide range of globally respected brands, including those listed below.
Control 4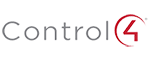 Crestron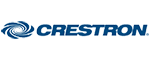 Cisco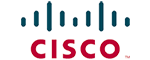 DrayTek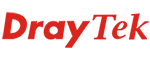 lutron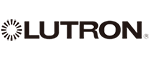 ubiquiti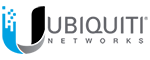 Sonos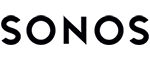 What We Do
We offer all of the following solutions across the UK for luxury properties, providing them with innovative technology geared specifically towards meeting needs of the property's users.
If you are uncertain what you need, please book a free consultation with one of our advisors.
Golders Green Home Automation Company
Internet connectivity is the "glue" that holds the various, potentially disparate aspects of a smart home together. This situation explains the rationale for our smart Wi-Fi service, which we can provide to help keep at bay any worries you may have about your home's internet speeds.  
A rich spectrum of possibilities abounds with a smart home. You could schedule smart lighting to subtly brighten as the dark hours draw closer, while smart heating can be configured to kick into gear at those times you would typically be about to step foot into your Golders Green home.
Even if you are unsure what type of home automation would best suit this property but you do have a general idea of what you would like to do – or do better – with it, we can advise you. We can install home automation systems from the URC and Control4 brands.
WHAT OUR CLIENTS SAY
Good people they put in a surround system and bass shaker and very happy with it nice company

Glenn Passley
We had been having WiFi issues, Luke could not have been more helpful in sorting them out and making sure that everything was working fully before leaving, many thanks

Larissa
So I am very late on this review (sorry time flys when you are a new dad) - but a few months back Versedautomation installed 13 Unifi CCTV cameras, smart flood light and setup a Unifi network with 5 wireless access points and multiple switches for me in Orpington. They have done a brilliant job, even managing to get hold of the equipment somehow when everyone was out of stock! The system is still running flawlessly, the cables are all well managed and hidden away (even tidied some of my own bad cable management). We now have great WiFi in the garden when working from home, my cars that get updates over WiFi now finally have a perfect signal and actually get updates and the cameras give great piece of mind.

Ieuan
Technology Enthusiasts who always tried to impress and surprise me throughout our Smart home installation and I must say that the end finish is superb and Samuel and Team worked tirelessly to get my project completed on schedule. Their after care has been brilliant too changing a few settings for my daughters Ipad in with a few days of my email

Michael Lewis
Reliable service for maintaining my Control4 system, they are always professional, efficient and thorough.

Laura Jane Hughes
They designed and built our cinema Room, can't keep the kids out of there. Highly recommend versed automation

Becky Shaul
This firm is excellent. Yamen who carried out the work was extremely polite and efficient, and he and Samuel made sure everything went smoothly.

Michael Taylor
Excellent work all carried out efficiently with polite friendly staff.

Vanessa Hughes
Outstanding work done on home entertainment system across 4 rooms at extremely high quality, excellent care taken with already existing equipment and helped procure new ones also. Can't speak highly enough about the service and outcome - I'd be the first to recommend to anyone.

M
Very helpful

Chinyere Diamond Ngwu
The best and most reliable

Helen Ngwu
Good after care service , would recommend them as they sorted my Av system for my 7 bedroom property.

Thaya Suresh
Great Tv Hang and Audio visual installation in our large property in Purley, 7 bedrooms all to a sterling finish, would highly recommend versedautomation

Elliott Valentine
Intuitive Team, Speedy and attentive Company, did an exceptional professional Job from start to Finish. Outcome is amazing and have already recommended them to a friend. Absolutely chuffed with my amazing Cinema room.

Remi Rowland
Fantastic Company, Amazing support and very competitively as I made dead cert as an accountant by trade

Shujaat Husain
Really happy with our Audio visual installation. Great work from team. Amazing Company

Barry
Exceptionally Clever Group, incredible Turn around on our my home automation installation. Really happy with the service and knowledgeable Engineers

Ismaail Rehman
The Audio visual and surround system carried out works really well and my son is now happy as his ceiling bedroom speakers are finally working now. Great Company very patient with all our requests

Akhtar Jan
My aunt tasked me to find a credible company to design, install and intergrate her Smart home, which was at first a scary feeling but after one call and a consultation visit with Versed automation Ltd I quickly realised the other companies who came out were no match to their expertise and enthusiasm. After a 12 week build, my aunt has finally been able to move back into her home and is ecstatic with her ability to set mood lighting, close blinds from her phone and watch what she wants where she wants...amazing work guys and will definitely recommend!

Hannah
Home Automation Installation completely surpassed all my expectations. It was a big investment for our family but from the beginning they were very professional with planning, design and support. There were no hidden charges and they have a super team. Their staff were always friendly and available but Yemen, who was responsible for all the fittings was brilliant. You can probably tell I am incredibly happy with the end result and have recommended their services to a family member already.

DAVID CHRISTOPHER HOWELL
Our Recent Projects
We regularly undertake a range of design and installation projects in homes around the UK. Here are just some projects we have completed and an in-depth look at each of them.
Total Control URC Home Automation Installation In Oxford
Brand Name : URC
Location: Oxford
Summary A smarter home property installation A 9-bedroom property in Oxford needed...
Control4 Home Automation & WiFi Upgrade in East Barnet
Brand Name : Control4
Location: East Barnet
Summary An oversized property in need of Smart Home Functionality In East...
Golders Green Home Automation FAQs
Please contact us if any queries you have concerning our services for Golders Green residents are not addressed on this page, such as below. 
Can you undertake home automation work at any residence in or near Golders Green?
Our complete range of home automation services is available to residents of Golders Green as well as those of any other London areas, such as other parts of the London Borough of Barnet.
Can smart home tech help me to make my Golders Green residence more secure?
Yes – and we offer a wide range of smart security solutions for Golders Green homes. We can fit security cameras, home monitoring technology, smart alarm systems and video entry systems at these properties.
Would a smart home be an energy-efficient one?
Yes, it can be – provided you make good use of its smart controls, such as by dimming smart lighting on occasions when you wouldn't heavily rely on it.
What if I'm not certain what smart home solution to go for?
In that case, you could book a free consultation with us, enabling you to get our expert advice on which of our home automation services would work best for your particular Golders Green property.
What else will happen at the consultation?
We will talk at length with you about what you would like to achieve with a smart home project – even if you currently only have a faint idea of your aims with such a project.
If I do know what I want to achieve, could I tell you over the phone or email?
Yes, but only briefly, as we would need to hold a consultation with you in order to establish your wants more fully. You can phone us on 0203 865 6433 or email us via info@versedautomation.com.
Need Help With Your Next Project?
Our Friendly Experts are Waiting to Assist
We're ready to take your call to give free advice on your project. Call us today to speak to one of our experts on 0203 865 6433 or contact us via message using the button below