Summary
A smarter home property installation
A 9-bedroom property in Oxford needed an upgrade to accommodate the family's lifestyle and give them a convenience factor in managing all their devices in one place at their holiday home. As our client also worked from this property while he was away, he was in need of a bespoke Wi-Fi system to help him connect to his work team at all times. The upgrade was also to allow his family to enjoy entertainment without interruption.
We decided that this property required an URC home Automation system that was integrated with Rako lighting, Heatmizer, Ubiquiti Access Points and Hikvision 4k CCTV to keep it secure. It also needed a Door Bird door entry system to alert the family to anyone who wanted home access.
Essentially, the home needed security, but it ultimately had major problems in regards to its access to Wi-Fi and the internet.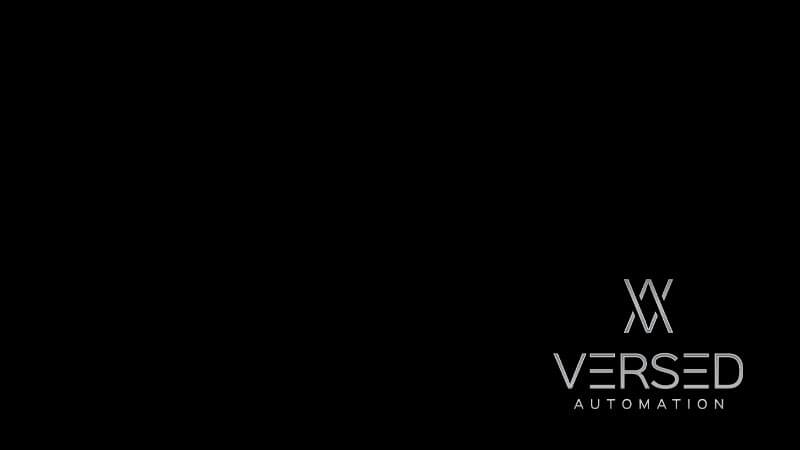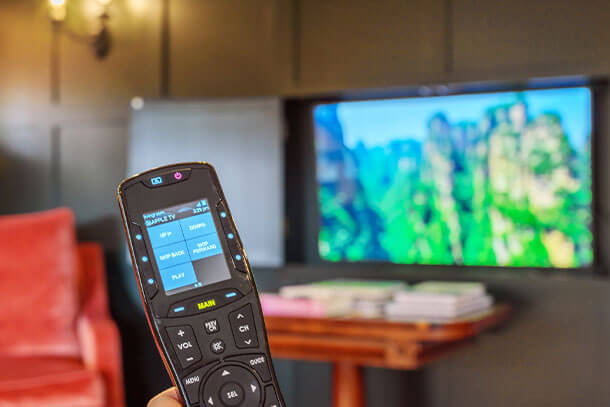 The Challenge
A vacant property in need of an update
Homes in Oxford are very comfortable to live in. They tend to have all of the things a family needs to stay in them and feel safe and secure. However, our challenge came from the fact this building was not a holiday home. Instead, it was vacant for most of the year. After undertaking a risk assessment, we came to a conclusion that the best course of action was tocut and chase the walls in order to bury the cables and get the required network points to specified locations.
Project Highlights
Rako Lighting In The Outdoor Gazebo
10 Ubiquiti Access Points
URC Lighting Control
URC Access Control System
Nest Smart Heating
4k HikVision CCTV
31 cat6e cable data points
Sonos Surround Sound
Pyronix Intruder Alarm
Fail Safe Dual Internet Line
Door Entry via Mobile App
TV/AV Distribution
The Solution
Once the cut and chase of the walls was complete, it was simpler for our team to fully complete the installation. With the commission finalised, we built a Smart Entertainment and Wi-Fi system through a fail-safe dual internet line. We were even able to have the Wi-Fi extend out to the gazebo for the family to enjoy spending time together whilst accessing their entertainment systems. To add a little ambiance to the gazebo, Rako smart lights were included in the installation alongside a TV and sound system that could be controlled through a mobile phone or tablet.
Client Feedback
"Better security and better entertainment – I'm delighted!"
I wouldn't hesitate to recommend Versed Automation to friends, family, and colleagues. Really impressed with their attitude and experience, and the results are everything I had hoped for! Security has been improved for peace of mind, entertainment features upgraded for a happier family, and faster WiFi for a better experience working from home! Thanks, Versed Automation!
Elisha Thompson
WHAT OUR CLIENTS SAY
We inherited a "smart house" from previous owners, which stopped working a few days after we moved in. Versedautomation was brilliant at sorting everything out, in spite of having to work on someone else's preinstalled system, offered very effective solutions, listened to all our requests and even sorted out what Sky engineers couldn't do. Thank you!

Anna Sizova
Solid planning and spec and seamless execution and snagging. Great service all round

Mark Summerhayes
Versed were great. I had recently moved into a property with speakers throughout, no amps and unlabelled wires left by the previous owner, as well as a Unify wifi network that I didnt have full control of, as well as a few other tech things i was struggling with. Tried a few other companies who were totally uninterested in helping. Versed were more than happy. Yamen came round and was super helpful, working out what all the wiring was, showing me how everything worked. Particularly pleased with their cost effective solution to sourcing amps, getting the right ones for each room (bedroom vs basement cinema room) rather than just suggesting the most expensive for all. Really personal service, able to whatsapp and just generally very helpful for me who is not great at this stuff! Even popped back when I was struggling with one of the rooms. All working great, couldnt recommend more highly. Will be using them im sure when I want to upgrade anything! Thanks Yamen and team.

Will
Good people they put in a surround system and bass shaker and very happy with it nice company

Glenn Passley
We had been having WiFi issues, Luke could not have been more helpful in sorting them out and making sure that everything was working fully before leaving, many thanks

Larissa
So I am very late on this review (sorry time flys when you are a new dad) - but a few months back Versedautomation installed 13 Unifi CCTV cameras, smart flood light and setup a Unifi network with 5 wireless access points and multiple switches for me in Orpington. They have done a brilliant job, even managing to get hold of the equipment somehow when everyone was out of stock! The system is still running flawlessly, the cables are all well managed and hidden away (even tidied some of my own bad cable management). We now have great WiFi in the garden when working from home, my cars that get updates over WiFi now finally have a perfect signal and actually get updates and the cameras give great piece of mind.

Ieuan
Technology Enthusiasts who always tried to impress and surprise me throughout our Smart home installation and I must say that the end finish is superb and Samuel and Team worked tirelessly to get my project completed on schedule. Their after care has been brilliant too changing a few settings for my daughters Ipad in with a few days of my email

Michael Lewis
They designed and built our cinema Room, can't keep the kids out of there. Highly recommend versed automation

Becky Shaul
This firm is excellent. Yamen who carried out the work was extremely polite and efficient, and he and Samuel made sure everything went smoothly.

Michael Taylor
Excellent work all carried out efficiently with polite friendly staff.

Vanessa Hughes
Outstanding work done on home entertainment system across 4 rooms at extremely high quality, excellent care taken with already existing equipment and helped procure new ones also. Can't speak highly enough about the service and outcome - I'd be the first to recommend to anyone.

M
Very helpful

Chinyere Diamond Ngwu
The best and most reliable

Helen Ngwu
Good after care service , would recommend them as they sorted my Av system for my 7 bedroom property.

Thaya Suresh
Great Tv Hang and Audio visual installation in our large property in Purley, 7 bedrooms all to a sterling finish, would highly recommend versedautomation

Elliott Valentine
Intuitive Team, Speedy and attentive Company, did an exceptional professional Job from start to Finish. Outcome is amazing and have already recommended them to a friend. Absolutely chuffed with my amazing Cinema room.

Remi Rowland
Fantastic Company, Amazing support and very competitively as I made dead cert as an accountant by trade

Shujaat Husain
Really happy with our Audio visual installation. Great work from team. Amazing Company

Barry
Exceptionally Clever Group, incredible Turn around on our my home automation installation. Really happy with the service and knowledgeable Engineers

Ismaail Rehman
The Audio visual and surround system carried out works really well and my son is now happy as his ceiling bedroom speakers are finally working now. Great Company very patient with all our requests

Akhtar Jan