Home Automation Installers in Hampstead
A smart home is also one tailored specially to the residents' needs – and that is especially true in Hampstead. This area of north London is populated by a highly discerning clientele who know what they want from home automation solutions.
Our trained installers are ready to meet their requirements and preferences, too. Whatever those are in your case and wherever you live in Hampstead, there is a smart home service we are ready to deliver for your prestige property.
Soon, in your Hampstead home, lights could switch on, heating could intensify and security could tighten – all without you having to do more than tap on a screen or issue a voice command, if even take either of those actions.
Our Home Automation Design and Installation Work is:
Integrated
This smart tech will be weaved seamlessly into your existing architecture to leave you free of discerning distractions.
Intuitive
An easy-to-use control system will be at the centre of your smart home solution, however advanced and far-reaching it is.
Upgradable
Once we have fitted a smart home solution for you, we can keep it supplied with software updates to boost its efficiency.
Our Brands
We are trained in supplying and installing smart home control systems and home automation appliances from a wide range of globally respected brands, including those listed below.
Control 4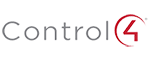 Crestron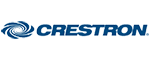 Cisco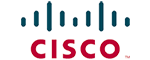 DrayTek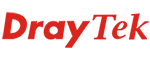 lutron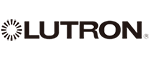 ubiquiti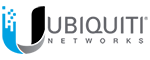 Sonos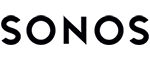 What We Do
We offer all of the following solutions across the UK for luxury properties, providing them with innovative technology geared specifically towards meeting needs of the property's users.
If you are uncertain what you need, please book a free consultation with one of our advisors.
Smart Home Installation in Hampstead
In consultation with one of our specialists, you can discuss what practical benefits you would like your smart home to bring. We can then ascertain the home automation solution best primed to realise those benefits while fitting smoothly into your existing domestic setup.  
Key to the appeal of a smart home is how easily it can be controlled – such as from a smartphone, tablet or smartwatch – even when you are not physically in or near the property. However, it's also possible for you to leave a smart home to act without your prompting.
This is because many home automation systems can intelligently learn when you need them in action and how – and act accordingly. Alternatively, you can program systems in advance to confirm that, come what may, your specific preferences and requirements will be accommodated. 
WHAT OUR CLIENTS SAY
This firm is excellent. Yamen who carried out the work was extremely polite and efficient, and he and Samuel made sure everything went smoothly.

Michael Taylor
Excellent work all carried out efficiently with polite friendly staff.

Vanessa Hughes
Outstanding work done on home entertainment system across 4 rooms at extremely high quality, excellent care taken with already existing equipment and helped procure new ones also. Can't speak highly enough about the service and outcome - I'd be the first to recommend to anyone.

M
Very helpful

Chinyere Diamond Ngwu
The best and most reliable

Helen Ngwu
Good after care service , would recommend them as they sorted my Av system for my 7 bedroom property.

Thaya Suresh
Great Tv Hang and Audio visual installation in our large property in Purley, 7 bedrooms all to a sterling finish, would highly recommend versedautomation

Elliott Valentine
Intuitive Team, Speedy and attentive Company, did an exceptional professional Job from start to Finish. Outcome is amazing and have already recommended them to a friend. Absolutely chuffed with my amazing Cinema room.

Remi Rowland
Fantastic Company, Amazing support and very competitively as I made dead cert as an accountant by trade

Shujaat Husain
Really happy with our Audio visual installation. Great work from team. Amazing Company

Barry
Exceptionally Clever Group, incredible Turn around on our my home automation installation. Really happy with the service and knowledgeable Engineers

Ismaail Rehman
The Audio visual and surround system carried out works really well and my son is now happy as his ceiling bedroom speakers are finally working now. Great Company very patient with all our requests

Akhtar Jan
My aunt tasked me to find a credible company to design, install and intergrate her Smart home, which was at first a scary feeling but after one call and a consultation visit with Versed automation Ltd I quickly realised the other companies who came out were no match to their expertise and enthusiasm. After a 12 week build, my aunt has finally been able to move back into her home and is ecstatic with her ability to set mood lighting, close blinds from her phone and watch what she wants where she wants...amazing work guys and will definitely recommend!

Hannah
Home Automation Installation completely surpassed all my expectations. It was a big investment for our family but from the beginning they were very professional with planning, design and support. There were no hidden charges and they have a super team. Their staff were always friendly and available but Yemen, who was responsible for all the fittings was brilliant. You can probably tell I am incredibly happy with the end result and have recommended their services to a family member already.

DAVID CHRISTOPHER HOWELL
Fantastic service from start to finish. Reliable and honest throughout. Highly recommended.

AC
Incredible service with our Audio visual and tv commercial display in our shop Krunk, fantastic team to work with. Can't speak anymore highly of them. Thanks versed automation

Jubahir
Professional team. Execellent service and job well done. Very pleased

Ij K
Needed a smart security system for my house and messaged Versed automation online. I received a call back straightway, had a home assessment 2 days later and the work scheduled and completed the following week. I'm very happy with the results and overall found them to be very professional, quick and great value for money

Mike Winter
Awesome, didn't know what I was missing! Now I have added comfort in my home. Quick installation and team was also very professional too. Thumbs up!

Nnenna Owoghiri
What an amazing team. Went above and beyond to recommended, supply and install a fully integrated home automation system. The URC is a great toy and very cool. WiFi is on fire!!! Will be using them without hesitation moving forward. Anthony and his team are professional, experienced and a pleasure to work with.

Kainepatel Patel
Our Recent Projects
We regularly undertake a range of design and installation projects in homes around the UK. Here are just some projects we have completed and an in-depth look at each of them.
URC Home Automation Installation in Purley
Brand Name : URC
Location: Purley
Summary A multifaceted smart home solution At a home in the prestigious...
URC Home Automation Installation in Ealing
Brand Name : URC
Location: Ealing
Summary An all-in-one smart home system At a property in West London's...
Hampstead Home Automation FAQs
If you are currently only contemplating a smart home solution, the following FAQs could help you to decide how to proceed. 
Where can you carry out work in Hampstead?
The area of Hampstead spans from the A5 road right through to Hampstead Heath – and we can serve residences anywhere in-between these two places.
Can you serve other parts of the London Borough of Camden?
Hampstead is just one part – the north-west part – of this borough, but you can rest assured that our coverage area includes the whole of London, including the rest of the Camden borough.
Could you demonstrate to me how a smart home works?
Yes – we can do that in person if you book a demonstration, which will occur at our showroom in Clapham, an area not far from Hampstead by car.
What would be the easiest way for me to reach your Clapham showroom?
We are just a 15 minute walk from Wandsworth Road station, or a 9 minute walk from Queenstown Road station. You can drive to our showroom using the postcode SW8 3RX for your sat nav.
How would I start discussing my particular smart home needs with you?
What exactly is "smart Wi-Fi"?
This is just one of many smart solutions we can implement. Smart Wi-Fi would mean that you can stay connected as you transport your online-ready device around your Hampstead home.
Need Help With Your Next Project?
Our Friendly Experts are Waiting to Assist
We're ready to take your call to give free advice on your project. Call us today to speak to one of our experts on 0203 865 6433 or contact us via message using the button below.